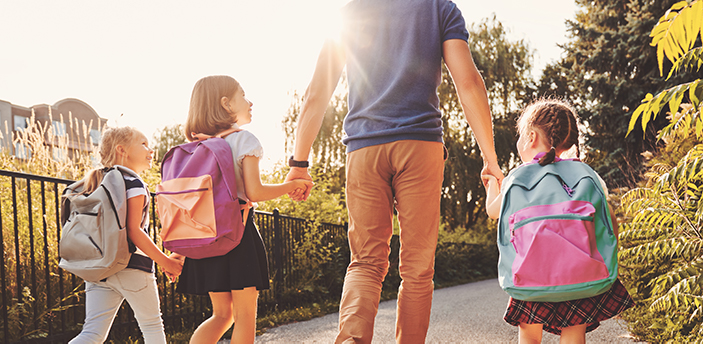 As parents receive word regarding the reopening of schools, and little ones start to return to school, emotions remain mixed and uncertainty prevails. While some parents are overly (and understandably) delighted to get their children back out into school where they can continue to learn at the hands of a trained professional and not an on-the-brink-of-insanity mum or dad, other parents are somewhat hesitant and anxious. These last two seasons have been unsettling, unsure and, for some, even quite scary.
It has been over six months since our children have attended school. The classic classroom setting is being rapidly altered into a new (unknown) normal. We can only hope this "new normal" is simply a temporary situation. Parents around the nation are unsure of what is to be expected, and rightfully so. Class WhatsApp groups going *ding* non-stop with constant queries.
The social aspect of attending school and resuming academia is highly fundamental and quite essential when forming our children's future self. Social development is strongly improved at school. Children learn to interact in a positive manner with their peers and even the teachers. Identities are formed, emotional skills are strengthened, and relationships grow in a positive school climate. The ideal situation for developing brain capacity is an emotionally and physically safe environment. Given the uncertain times we have all endured, returning to school will be more beneficial for children than we could have guessed.
Whether you are delighted for little Johnny to be going back to school or you're scared to let your sweet Saoirse out of your sight, just remember that teachers genuinely care for their pupils and have taken it upon themselves to protect them as best they can while the pupils are in their care. Rest assured; they are in good hands.