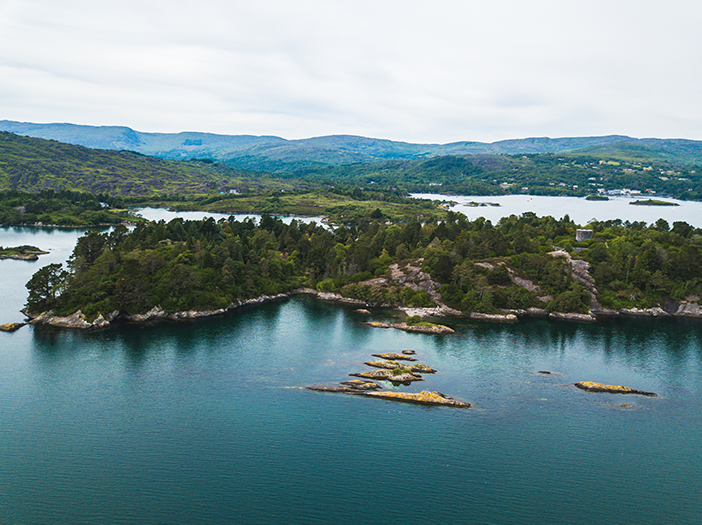 Flights and holidays have been cancelled left, right and centre. Families have been forced to seek entertainment on their own soil. That said, we are one of the luckiest countries to get to enjoy a staycation in our own country. Ireland is famously known for her beautiful landscapes, history and ocean fronts. To narrow it down, let's take a look at scenic West Cork. There are so many family and budget friendly places to visit. To name a few…
Warren beach is a wonderful, family friendly beach just outside Rosscarbery. Parking is right next to the beach and there is a fantastic team of lifeguards that take watch during the summer. The beach has soft sand without rocks, which makes it easier for running around and paddling with the kids. There is a short cliff walk to the left of the beach which brings you up to the tip between Owenahincha and Warren where you can enjoy stunning views over land and the Wild Atlantic Ocean. All of the above are great and everything, but to top it all off (especially for parents); there are decent toilets on the beach and a coffee dock called Drip (@drip_at_the_warren) serving you delicious West Cork Coffee (@westcorkcoffee).
Further west along the Wild Atlantic Way, you'll find Skibbereen which has one of the best farmer's markets every Saturday. After strolling the market, pick your favourite food stall (there are so many wonderful options to choose from) and get yourselves a bite to eat. You'll be needing some fuel for later. Last stop at the market should be at the little red van which is the Red Strand coffee stall (@redstrandcoffee). Once bellies are full and caffeine is kicking in, find yourself a toilet in town before heading out to Lough Hyne. There is a 2km nature trail that gently climbs up the woods and brings you to the top where you can enjoy spectacular 360 degree views of the coastline and inland. Sit at the top with a snack and a bottle of water while you take in the breath-taking scene. After the descent, you could also go for a quick dip in the marine sea lough.
Further again, along the N71 is the idyllic village Glengarriff. Despite its tiny population of just under 140 people, the charm there is abundant. First on the agenda, get yourself a coffee and a smile at Revel Culture Coffee (@revelculturecoffee) and stroll around the magical Blue Pool seaside woodland.
Next, head back to the harbour where you can catch a (regular) boat to the magnificent Garnish Island. Along the short waterway, you'll be sure to spot seals lounging around on the rocks. The walks around Garnish Island can be as short or long as your family would like. There are plenty of spots where you could have a picnic, so be sure to bring a packed lunch. Don't fret if you forgot to bring lunch; there's a café by the dock that serves tasty food. The gardens of Garnish Island are known around the world and once you set foot on the island, you will appreciate why. The subtropical climate hosts many plants from around the world. The Italian garden temples make you feel like somehow, you've travelled overseas. The island has a lot of history to offer, which can be discovered whilst strolling around.