If you're finding yourself faced with a long winter and you've run out of ideas on how to entertain the little ones, then we're here to help! Here are some ideas for fun activities that you'll all enjoy doing together!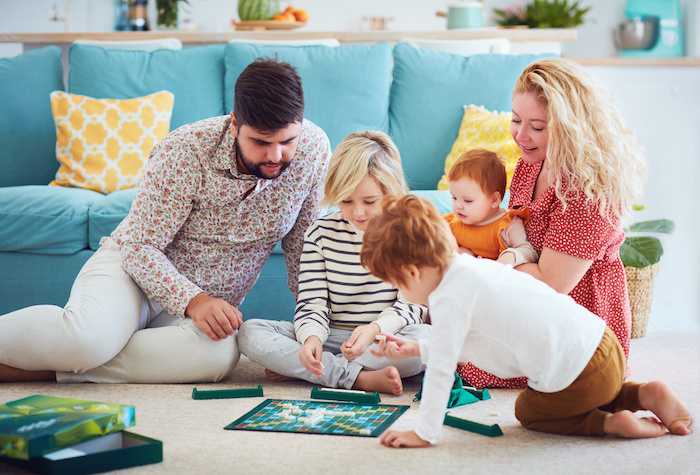 Board games
Board games are one of the most popular ways for families to entertain themselves on a rainy day. There are so many to choose from! Here are a couple of recommendations.
Trivial Pursuit is a really fun option for all ages, with different editions available for different age groups or different topics if you're not a fan of general knowledge – there's even a family edition with questions for both parents and children! Why not test out your knowledge, and help your kids learn something while you're at it?
Articulate is a sure way to have the whole family shouting with laughter! Again, available in different age levels, this one tests your ability to describe different objects, people and places.
The most traditional game option is a simple pack of cards. There are lots of games that are easy for kids to learn, such as Go Fish, Old Maid and Snap. The best part is – when the kids start to get bored, you can just switch games. There are so many possibilities!
Dance party
Why not put on a playlist of upbeat songs and dance the boredom away! Kids can easily get restless inside and need a way to burn off all that energy, and dancing can be a really fun way to get some exercise and have loads of fun at the same time.
Science experiments
If you've got a little scientist on your hands, why not try out some easy experiments? There are plenty of reactions you can make with ingredients you might have at home already. Here are some ideas:
Take a trip to the library
Brave the rain to take a trip to your local library and let your kids loose in the appropriate age section. Let them choose whatever takes their fancy – fiction, comics, non-fiction about their favourite subject. If they've chosen a selection themselves that they're excited to dive into, then you'll have a much better chance of them wanting to spend the afternoon tucked up with a book. This could end up with the (lovely!) side effect of giving you a quiet moment for yourself.
You can find out where your local library is here.
If your local library is affected by COVID-19 safety measures, be sure to check out all the online resources you can access through your library service, such as eBooks and audiobooks here: https://www.librariesireland.ie/elibrary